More ways to save for back to school
The first day of classes isn't the end of back to school shopping, it's just the beginning. That's why this year we're helping you make more happen for less all season long. From the coolest locker accessories to the latest classroom essentials, you'll save big with our Less List, 110% Price Match Guarantee*, and exclusive Rewards benefits.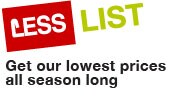 We've dropped prices on top school essentials, from pens and notebooks to flash drives and more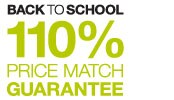 We're offering a price match guarantee plus discount it by 10% of the difference.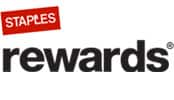 Get free shipping on Staples.com. Plus up to 5% back in rewards in store and online.
*If you find a lower price on a new, identical item, just show us the lower price when you buy the item at Staples, we will match the price plus will discount it by 10% of the difference. If you purchase an item from Staples and tell us within 14 days that you found that item at a lower price in our stores or at Staples.com, we will refund the difference. Staples Price Match Policy covers items: sold and shipped directly by Amazon.com; and sold by any retailer who sells products in both retail stores and online under the same brand. Excludes EasyTech services; postage; gift and phone cards; and apps sold on the Staples.com App Center. For full details,
click here
.