I ran some errands around lunchtime today, as I was leaving I saw the FEDEX truck coming into my neighborhood! I waved at the driver and thought...........
I bet she will deliver something I have to sign for and it is ODD that I won't be home
WELL............... I ran into the Fedex driver at our little county shopping center and asked her, she said "I did deliver something to you, but you didn't have to sign"
so when I got home I was looking for a box, nope, no box an envelope THAT IS A GREAT SIGN.............but it didn't need a signature so my heart wasn't racing until I opened it and saw a return FEDEX envelope and CONGRATULATIONS on the paper work........................

HERE IS WHAT I WON!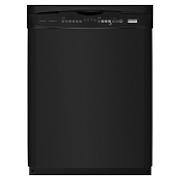 I AM A WINNER! this contest was sponsored by KMART/ELECTROSOL and they gave away 100 dishwashers! this was a mail in contest and an internet friend sent me the form. when the DH was in the hospital i was entering the mail in contests while he slept.
IT PAID OFF!
WOOOOOOOOOO HOOOOOOOOOOOOO

ENERGY STAR qualified appliance. Cleanup in style with this sleek Ultra Wash HE Filtration dishwasher, which cleans better while using less water and energy. The QuietGuard™ Ultra insulation system helps keep unwanted noise inside the dishwasher, so conversations aren't interrupted.
High-Efficiency dishwasher saves up to 41% water and 34% energy
6 cycles; 6 options
QuietGuard™ Ultra insulation system
Nylon-coated racks
Giant Tub™ capacity
ENERGY STAR Qualified
HERE
hint:
There is another contest on the site to win $20,000 GO ENTER TODAY ! GOOD LUCK!
THE BOXMAN ALSO DELIVERED an "instant" win I had posted here on this blog earlier
the BUSHMILL hat showed up today and it is VERY NICE , my brother will LOVE IT!
it says "irish whiskey" on it! LOL
HAPPY WINNING FREELANCERS! :)